FRV 1.3 b1 does not display Exif fields
Greetings,
No matter how many or few (even 'default') fields I set in the Exif panel dialog, FRV displays only nine, and the same nine all the time. Exposure, WB, Date, Camera, Lens and Apperture, "program" (i.e. AE), ISO and Name.
I want to see the "User Comments" field that Exiftool shows has content in the file (a NEF raw file) and the Copright info. I have set the appropriate tick-box in the panel preferences dialog. But, no luck.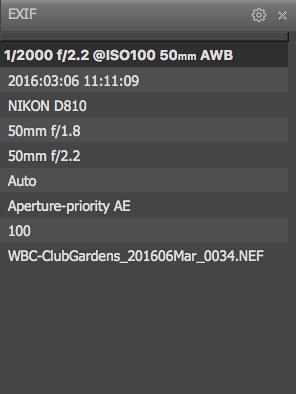 Am I missing some setting? Should there be more than 9 fields (assuming the Exif entries are not empty)
Thank you,
Peter