Monochrome2DNG Beta 0.9
What's New in Monochrome2DNG Beta 0.9.0.25
Mosaic suppression: method to be used to suppress grid-like artifacts resulting from non-uniform sensor response:
Method A: faster, but can't suppress uneven grid pattern well enough;
Method B: slower, useful for uneven grid pattern.
Method A was in use with previous versions, and it was the only available there, hence no selector was present in the Preferences. Method A is useful when the grid-like mosaic artifacts are spatially uniform. Some camera/lens combinations, however, may produce spatially non-uniform grid patterns, so we added Method B * to suppress such artifacts too. Neither method involves filtering or blurring, they are based on flat field-type corrections.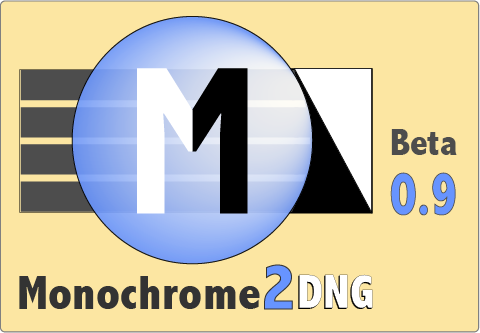 Mosaic Pattern, Worst-Case Scenario - Spatially Non-Uniform Grid
Where to Control It?
Read more about application Monochrome2DNG.
Download Links
This beta will expire on November 1, 2018
Getting in touch with us
This is a beta version, and it's important to us to know your thoughts and suggestions.
* Please contact us with any samples where you still see artifacts (at 100% or less on the screen, or on prints) using Method B.
To contact us, please use: